NOKIES! ENGLAND/FRANCE TOUR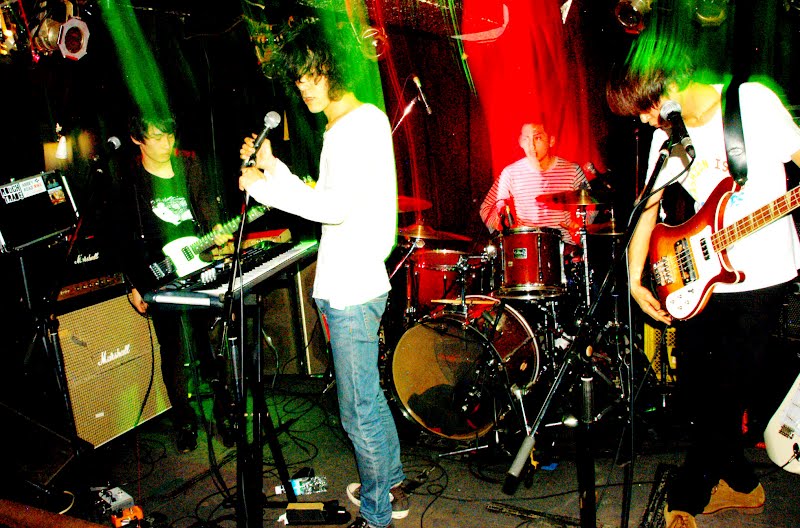 NOKIES! are a Japanese band formed by young passionate college students. Their music is supported by their great sensitivities to today's indie music scene created by various bands, such as The Strokes, The Libertines, Arctic Monkeys, and Vampire Weekend. Like those bands, NOKIES! know how to create a dreamy pop song and to make us dance with a catchy guitar riff.
NOKIES! signed FLAKE RECORDS, the indie record store and label in Osaka, Japan. FLAKE RECORDS has sold various kinds of music all over the world, and also it has released a licensed music with foreign bands as the music label. They are the first Japanese band for FLAKE RECORDS. Actually, it has never signed any other Japanese bands before. However, the owner decided to get the license immediately after he listened to NOKIES!' song.
FLAKE RECORDS is pleased to introduce bright lovable Japanese band, NOKIES!. The debut of NOKIES! will be a sensation from Japan to today's music field. Their universal solid sound will attract all of indie music lovers in the world beyond the sea.
2011 They played Fuji Rock Festival and 2012 SXSW and US Tour
2012 summer. They will be release debut full album!
"SMASH Corporation presents…
100% GENKI -NEW MUSIC FROM JAPAN-"
Supported by Strummerville
w/ 8otto, Miila & The Geeks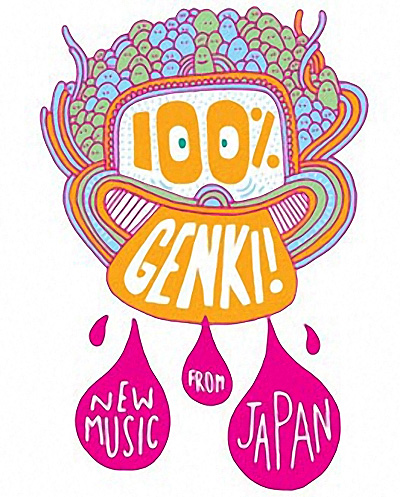 NOKIES! UK/FRA TOUR SITE
◆May 12 (Sat)
THE GREAT ESCAPE
at:
MOSHI MOSHI(UK/BRIGHTON)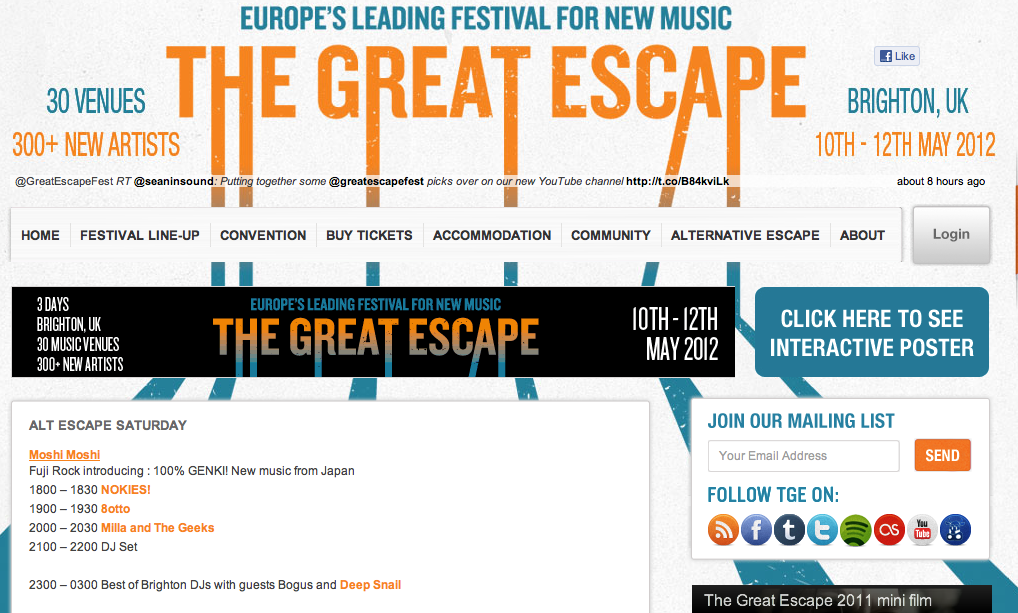 ◆May 13 (Sun)
at:
ESCAPE B(FRANCE/PARIS)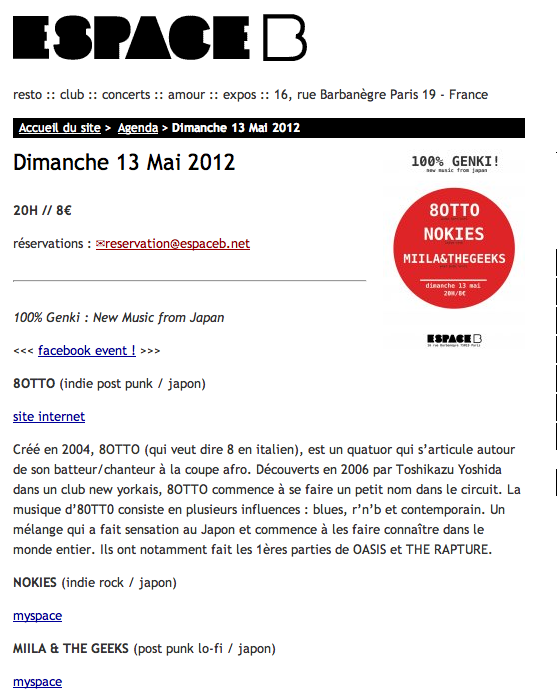 ◆May 14 (Mon)
JAPAN UNDERGROUND
at:
PIPELINE(UK/LONDON)
◆May 16 (Wed)
JAPAN UNDERGROUND
at:
THE HARE & HOUNDS(UK/BIRMINGHAM)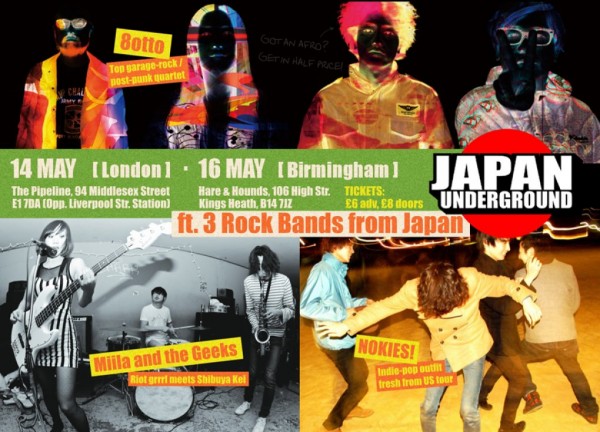 ◆May 17 (Thu)
LIVERPOOL SOUND CITY
at:
THE KRAZYHOUSE(UK/LIVERPOOL)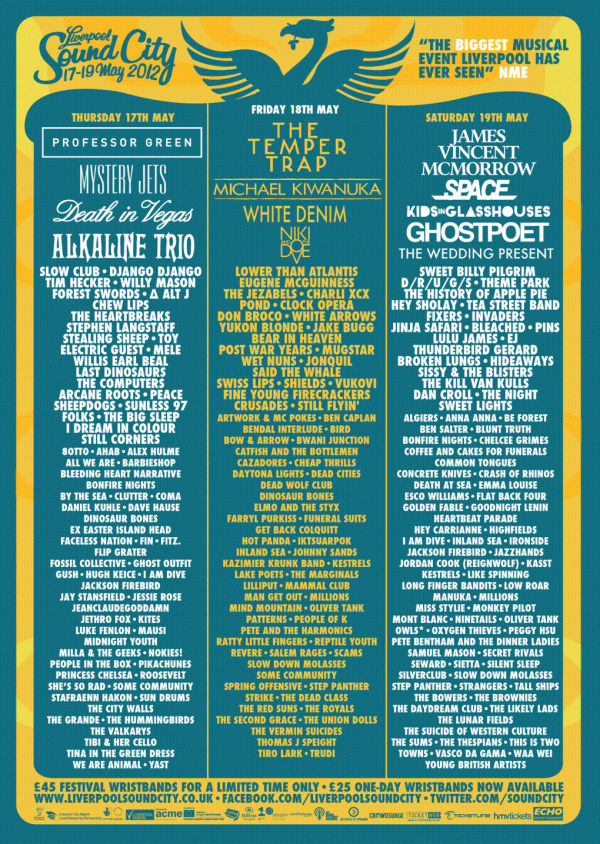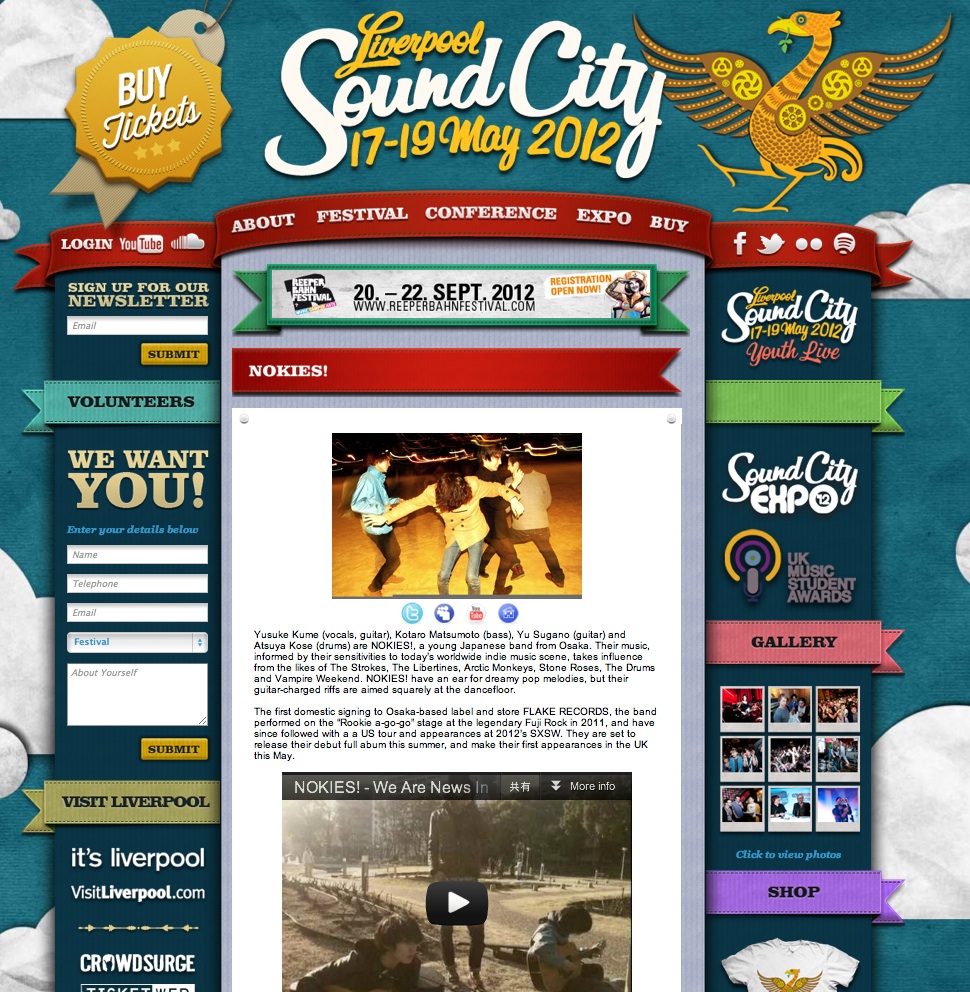 TOUR TEE
(designed by GOMI TAKAHISA from LOSTAGE)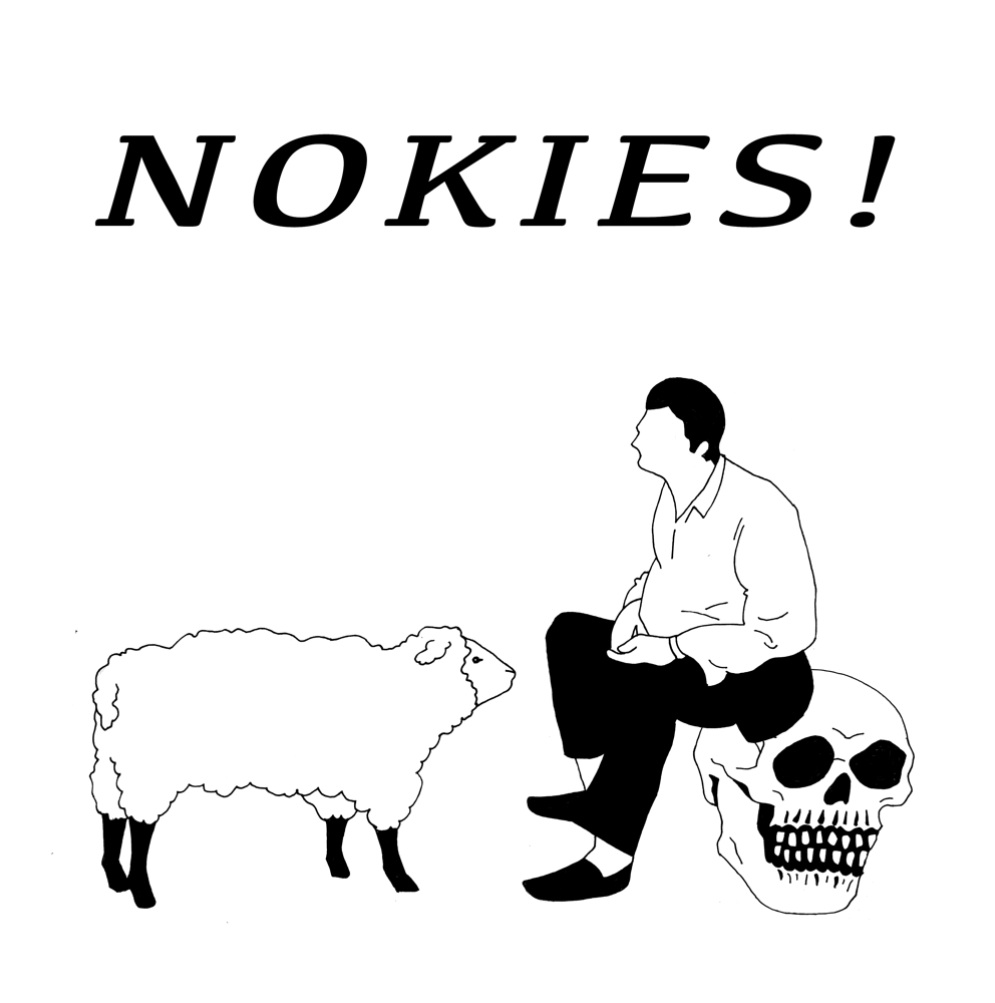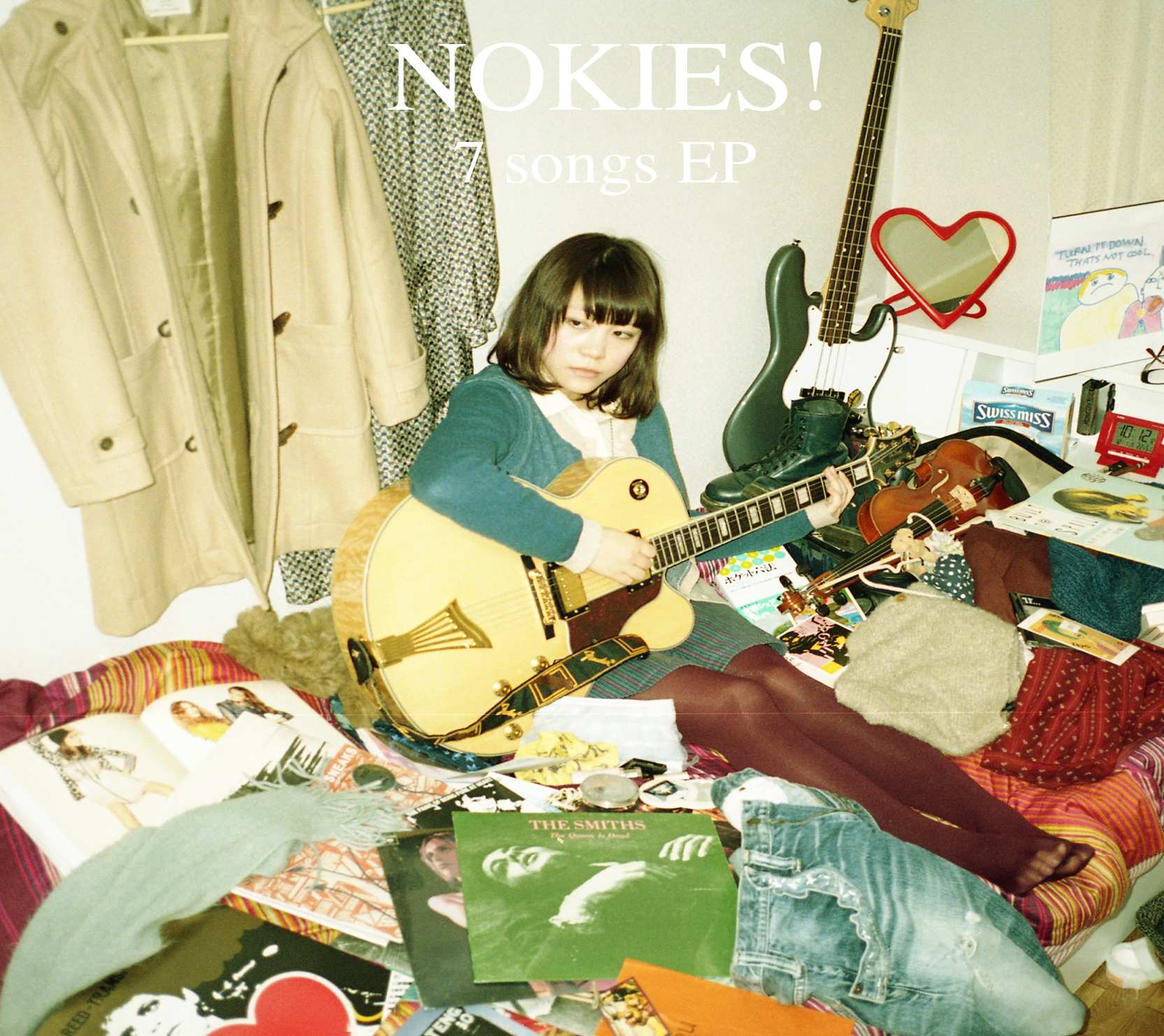 NOKIES! / 7songs EP(MCD)/FLAKES-038 / ¥1,575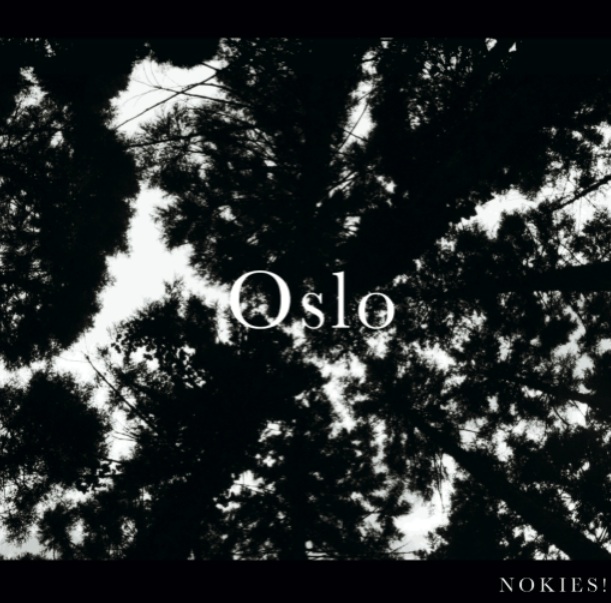 NOKIES! / OSLO/ALL YOUR TREES GLOW(7inch + CD-R) / FLAKES-049 /¥1,365
Debut 1st Full Album"Between The Blinks"
Coming this summer!!!!!!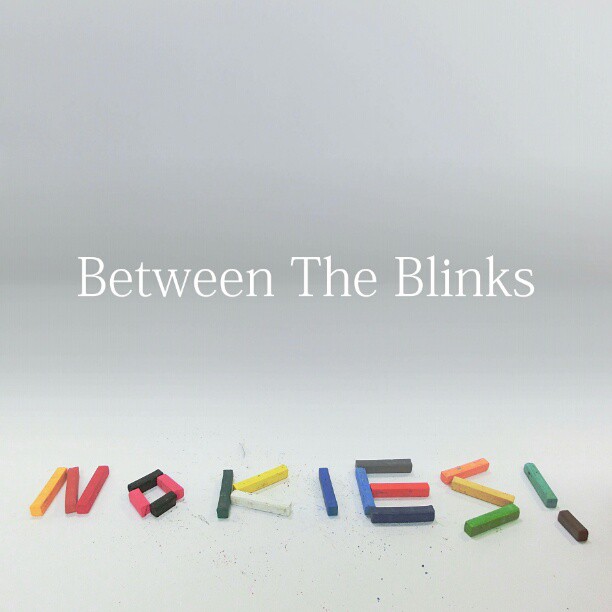 by dawaflakerecords | 2012-05-09 13:15 | Comments(0)